DESTINATION WEDDING FILMMAKER
Les plus belles émotions de votre mariage dans un film unique, naturel et moderne.
The most beautiful emotions of your wedding in an unique, natural and modern film.
" Bienvenue, je suis Julien, vidéaste de mariage basé sur Toulouse. Je voyage en France et à l'étranger pour documenter l'histoire de mes mariés.

Grand voyageur, amoureux de nature et de nouvelles rencontres, chaque mariage est vécu comme une aventure humaine riche en émotions que j'ai la chance de partager avec vous.
Observateur, discret mais toujours un mot pour rire, je capture tous ces moments spontanés et naturels avec justesse et sensibilité. C'est justement cette sensibilité qui anime mon travail. Un sourire, une larme, un coup de folie, de fun, toutes ces émotions sont au cœur de votre journée et de votre histoire. Une histoire si unique, qu'elle mérite d'être racontée dans un film cinématique, esthétique et moderne.

Et parce que c'est votre confiance qui me motive, construisons ensemble votre film de mariage."
" Welcome, I'm Julien, a wedding videographer based in Toulouse, South West of France. Available worldwide for destination wedding and elopement to document the story of my brides and grooms.
Great traveller, loving nature and new encounters, every wedding is lived as a human adventure rich in emotions that I have the chance to share with you.
Observer, discreet but always joking, I capture all these spontaneous and natural moments with accuracy and sensitivity. It is precisely this sensitivity that motivates my work. A smile, a tear, a moment of madness, of fun, all these emotions are at the heart of your day and your story. Such a unique story, which it deserves to be told in a cinematic, artistic and modern film.
And because it's your trust that motivates me, let's build together your wedding film.

And by the way, I speak fluent english !"
SELECTED FILMS
Un exemple d'histoires uniques créées pour mes incroyables couples. Chacun d'eux est différent, chacun d'eux a été fait avec le cœur.
An example of unique story create for my amazing couples. Each of them is different. Each of them is made with heart.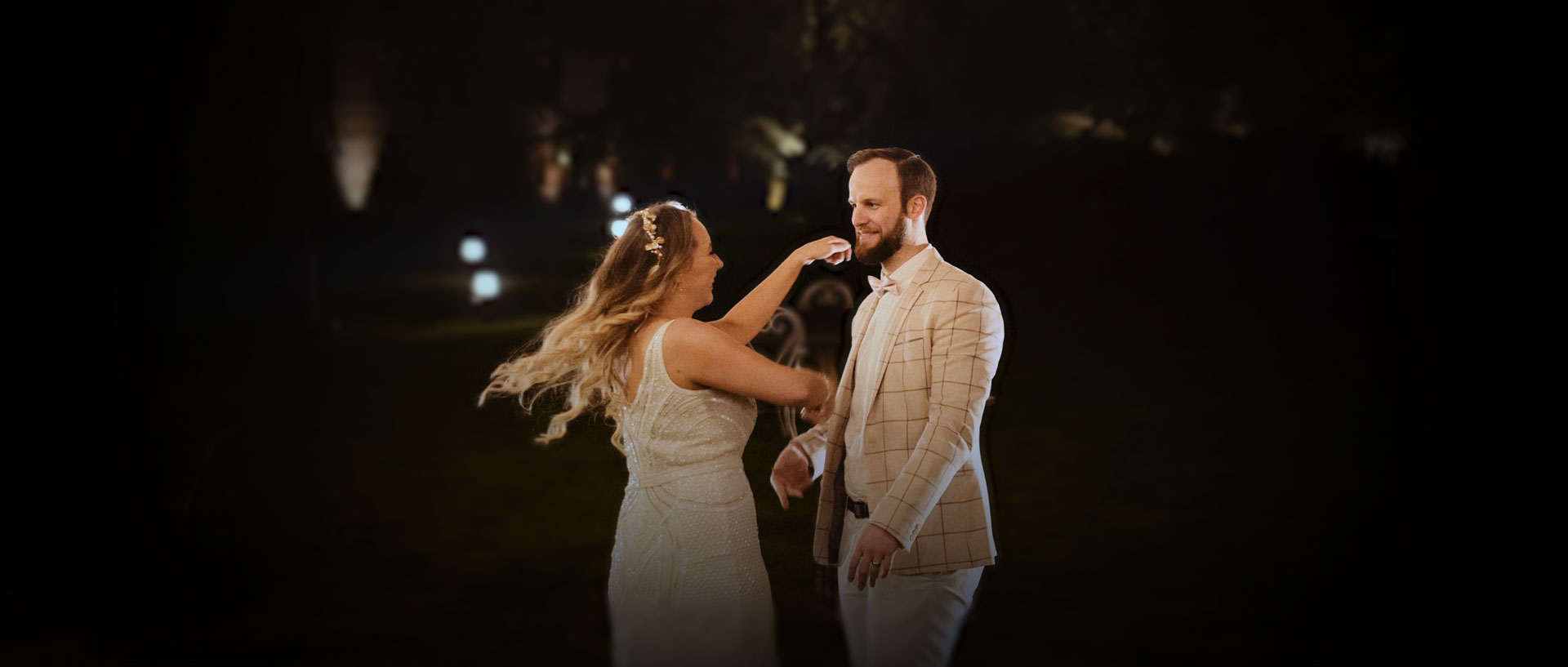 Domaine de Beyssac - Cintegabelle
Hannah & Philip
Vous voulez en voir plus et découvrir ce que pourrait être votre futur film de mariage.
Want to see some others fabulous stories.
GET IN TOUCH
Quel serait le plus beau souvenir de votre mariage ? Laissez moi raconter votre histoire.
What will be the best memory of your wedding ? Let me tell your story.